Our Team
Meet Our Comrades
Whether it's a large or small scale conference, our team does not believe in compromising on quality, and it's our meticulous and dedicated sense of work that truly goes down well with all our clients.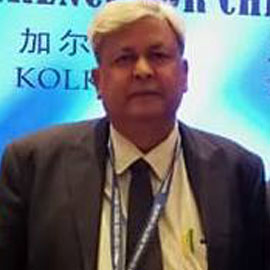 He is the Former Chief of India Trade Promotion Organization ( ITPO ), Eastern India, Ministry of Commerce, Government of India in the capacity of Deputy General Manager and Regional Manager.
Widely expose internationally as head of India Pavilion invarious international Exhibitions in Europe, Africa and Asia.Was team member in World Expo 2000 in Hannover in Germany and also head ( Director ) of Indian Pavilion in WORLD EXPOShanghi during 2010.
Long experience as team leader to led many Indian Business Delegation in abroad for promotion of export business, joint venture etc. Developed expertise through special training by International Organizations like ITC, Geneva, Switzerland, CBI, Rotterdom, Netherland to train personal for entering to exports business and participate in international trade fair.
Armed with a Masters' degree in Business Administration, Soumi has been a part of the Kolkata Event Industry for the last 10 years.
As an Ex – CIMGlobal employee, her experience in handling MICE events as Project Head, makes her an integral part of the team. Client Servicing being her forte, she leads the Business and CRM team at Conferencia.
Well networked, Soumi is a 'peoples person', very adept at understanding and finding satisfactory solutions to the client's needs.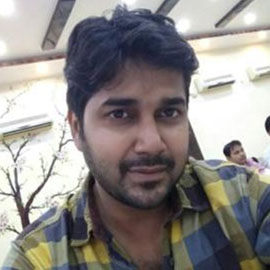 With over 11 years' experience in Event and BTL Management, Azharuddin leads the Operations team at Conferencia.
Hard Work being his Mantra, Azhar leads a team to change concepts into reality.
A master in negotiations and Ground Management, Azhar has already executed more than 100 events as per client requirements and there are surely many more to come.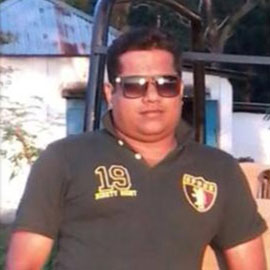 With a background in Commerce and over 12 years' experience in Field logistics, Debraj handles the accounts & Logistics Division.
Being a travel freak himself, he is uniquely qualified to handle Incentive trips and travel logistics for any given location.
Debraj's extensive connection with Hotels and travel operators makes it really easy for us to get great price and huge logistics support